"Tavush" TV offers a wide range of media services, which includes both various types of advertising, and offers of quality media products.
We believe that we can develop Tavush together by choosing the regional.
We are also sure that the best way to reach the people of Tavush, both in and out of the region, is Tavush TV.
You can get acquainted with the services and prices in the attached pictures.
By the way, there will be discounts and affordable tariffs that will work for the businesses of border villages and beginners. 
Take what you want to say with Tavush TV!
We are broadcasting
1. Tavush region
Through digital distribution
2. UCom network
All over Armenia and abroad
3. RosTelecom network
All over Armenian and abroad
4. Telecom Armenia network
All over Armenian and abroad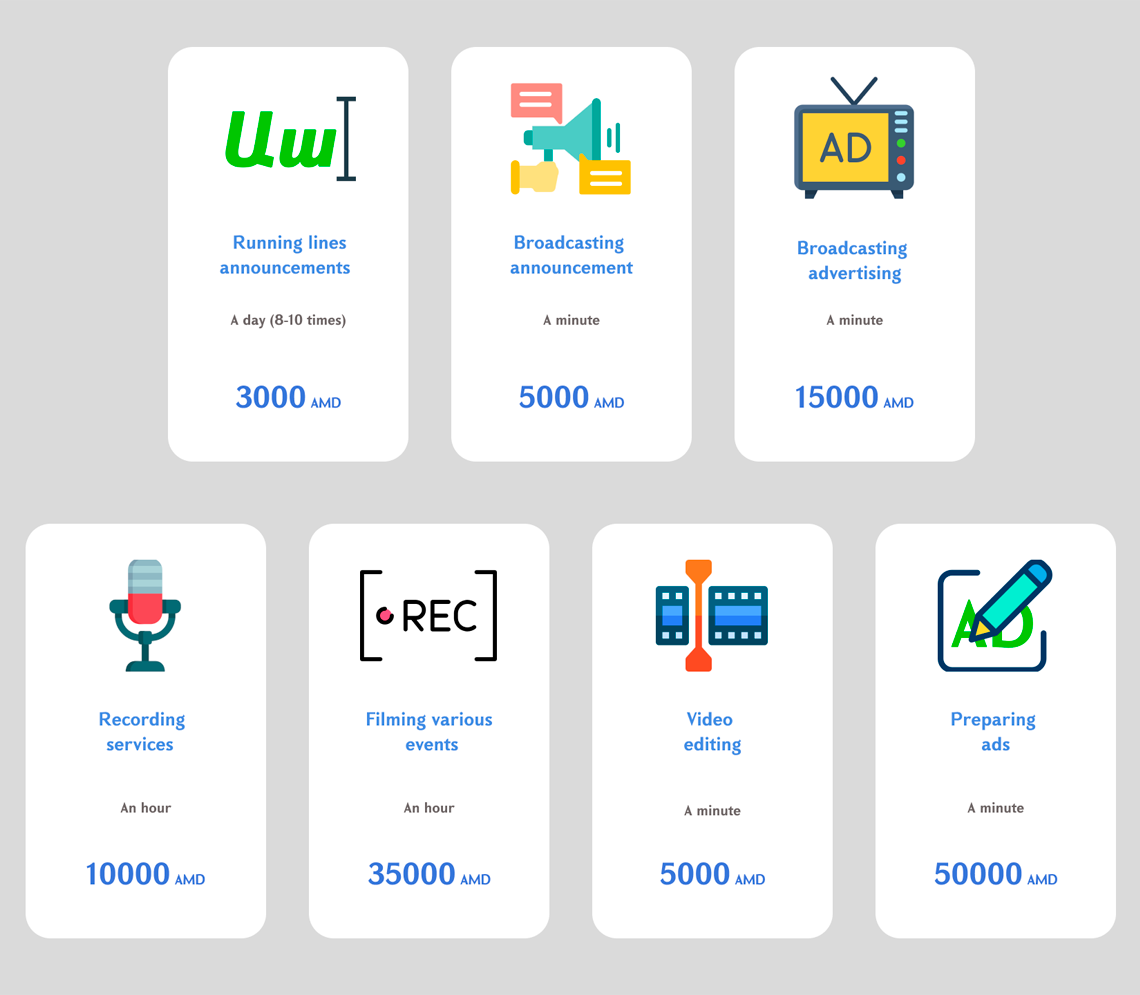 Contact us
Contact information
Facebook page – https://www.facebook.com/TavushTV
Instagram– https://www.instagram.com/tavush_tv/
E.mail – info@tavushmedia.am
Phone– +374 60 460 202, +374 55 010 401